Colcrete Eurodrill
SD200 COLLOIDAL MIXER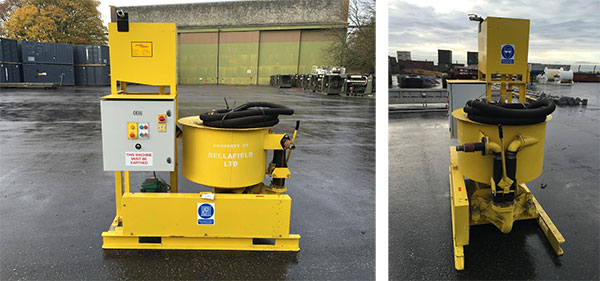 2008 - UNUSED SD200 Colloidal Mixer - Electric
Max. Batch Capacity 200 Litres, with water measuring tank.
Powered by a variable speed 15 Kw electric motor, with central control panel
A discharge pressure of 2 bar approx. and rates up to 700 litres per minute
Max. Output 3.0 to 4.5 cubic metres per hour.
Mounted on a robust steel skid chassis, complete with fork truck slots and lifting eyes.
£7,000
Contact us for more info: